Earthgrade News: Latest news on single-use plastic bags in New Jersey and Massachusetts in the US.
Coles to stop selling soft-plastic shopping bags by end of June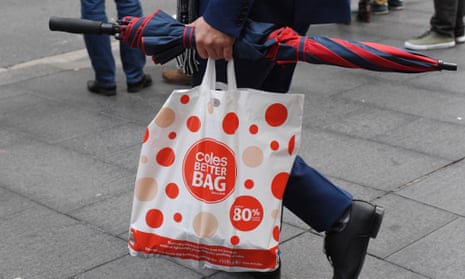 Coles has promised to phase out soft-plastic shopping bags in-store and online by the end of next month.
The supermarket chain says its remaining supply of soft-plastic bags will be run down in the coming weeks and it will cease selling them by the end of June.
The move to reduce unnecessary packaging at the checkout is expected to take 230m plastic bags from circulation nationwide within a year.
The Coles Group chief operations and sustainability officer, Matt Swindells, said the decision was proof of the retail giant's commitment to affect positive change.
Read more: https://www.theguardian.com/business/2023/may/10/coles-to-stop-selling-soft-plastic-shopping-bags-by-end-of-june
Town Meeting voting on plastic bag ban, school renovation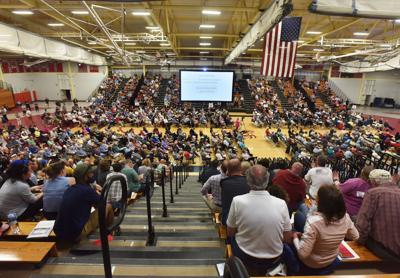 NORTH ANDOVER — Residents will be voting on a $21-million renovation and addition plan to the Middle School on Tuesday, during this year's annual Town Meeting. In total 37 articles will be voted on during the meeting, which will be held at the North Andover High School, 430 Osgood St and begin at 6:30 p.m.
Town Meeting serves as North Andover's form of government and has the final say on many aspects of the town's policy and the budget. Overall voters will be asked to pass a $128.4 million general fund budget, according to the Finance Committee's report.
If you cannot attend Town Meeting questions about articles can be sent by texts or email prior and during Town Meeting. Questions can be texted to 978-216-3774 or be filling out a form at tinyurl.com/5drztx8v
New Jersey Celebrates Major Litter Reduction in Plastic Bag Ban's First Year
TRENTON, NJ — It's been one year since New Jersey implemented a law restricting single-use plastic bags and straws and limiting polystyrene foam food containers and paper carryout bags in businesses around the state.
The New Jersey Food Council estimates that more than 5.6 billion single-use plastic and single-use paper bags have been eliminated from New Jersey's waste streams and that's had a positive impact on the environment.
Read more: https://www.tapinto.net/sections/news-around-new-jersey/articles/new-jersey-celebrates-major-litter-reduction-in-plastic-bag-ban-s-first-year